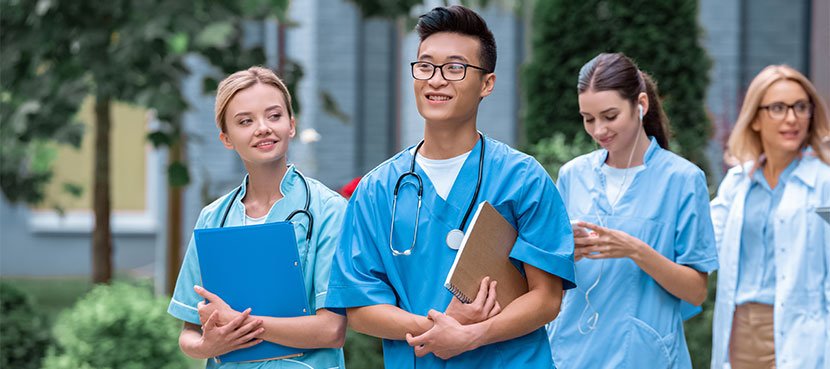 It is very important to craft a strong residency statement, as it will increase your chances at an interview or residency placement. This is your chance to share personal details, address any red flags and connect with the reader. It can be a confusing process, so we will be exploring the key parts of a successful Residency Personal Statement.
What are the 4 Keys to a Successful Residency Statement?
While there are many factors that contribute to an effective residency statement, there are four qualities that are vital.
Specialty specific

: It is best to have a Personal Statement for

each specialty

you apply to. Detail why you are choosing that specialty. Consider an impactful experience that influenced your decision. You can display knowledge and experience of this specialty, but you want to avoid sounding arrogant. Mention some skills you would like to learn, and how it would help you grow. However, be sure to include what you can bring to the specialty and program. 

Organized and Well Written

: An important part of a Residency Statement is proper organization and grammar. You can have incredible material, but organized incorrectly, you will fail to get your point across. A great way to grab the reader's attention is to introduce yourself with a hook. Then, to organize it well within your statement, connect the hook to your present medical aspirations. Another great way to organize your Personal Statement is with a strong thesis. Include your medical goals in your thesis, and then address these goals in the order of your thesis.

Exemplifies Strengths and Experience

s: This is the opportunity to show the reader you will be an asset, rather than just tell them. An effective way to do this is including experiences where you are the active agent. This means you are the star of the story. Include RELEVANT experiences and qualities, in other words keep it medically related.

An engaging patient story

, an experience where you learned a useful skill, or something that affected your medical journey are useful ways to do this.

Make it Personal

: A big part of selection for an interview or a residency program is a belief that you will be a good fit for the program personally. This means fostering relationships with coworkers and creating connections with patients. In addition, describe why you're passionate about your goals. If you have any red flags, you can address it with a more personal perspective. Highlight how these struggles have helped you grow as a person or professional. 
What should a Successful Residency Statement look like?
The end result should be about 600-750 words in length, be specialty specific and contain pivotal experiences that are personal to you. This is not a typical essay, as it should give the reader a feeling of your personality. However, you want to be sure to structure it with an introduction, body and conclusion that ties it together to give a unified message.
A great way to ensure a beneficial Residency Statement is by asking our experts for help! We can help you create a Personal Statement that shows you in the best light possible. Call us at (858)-221-8590 or email us at support@residencystatement.com